Back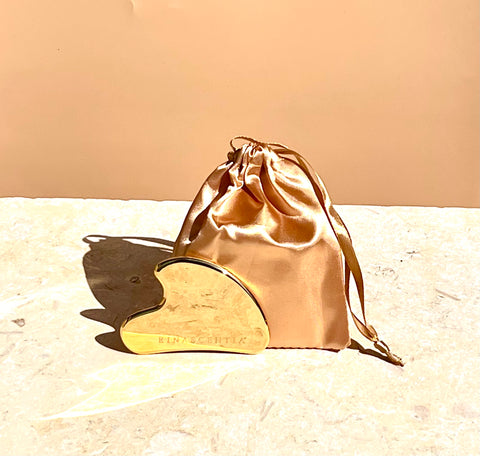 Copper/Brass Face Contour Gua Sha
Free express shipping over $99
Complete the Routine:
A contouring and massage tool with the benefits of copper.
Gua Sha massage has been used throughout the ages to help with blood circulation. 
In Ayurveda copper is believed to possess heat releasing properties and is known for its energy balancing benefits, boosting collagen and elastin stores.

Using Gua Sha daily can help release tension in the face, tone, increase circulation and collagen.
It comes to you with a beautifully luxurious gold silk bag and cleaning cloth.
1 Copper/brass gua sha
cleaning cloth
Gold silk bag