Eternal Youth - Sea Mineral Serum
Packed with vitamins to regenerate cell function and collagen to reduce wrinkles. This formula is especially suited to mature skin, increasing elasticity, even out skin tone and giving you a smoother complexion.
Niacinamide reduces redness and is proven to decrease pigmentation.
Sea Kelp and Canadian Willowherb calms the skin, soothing, reduces erythema (redness)
Super hydrators, Hyaluronic Acid, Sea Kelp, Pseudoalteromonas Ferment Extract give a more vibrant, plump, smooth complexion
Free express shipping over $99
Complete the Routine:
Active marine ingredients provide a refreshing burst of youth, so your skin feels positively rejuvenated.
Reclaim your fate with powerful plant actives to replenish and restore moisture, bringing back your bounce. Brimming with super hydrators Hyaluronic Acid, Sea Kelp, Pseudoalteromonas Ferment Extract to renew and revive, revealing a visibly smoother complexion.
Enriched with active marine ingredients to provide a refreshing burst of vitality, leaving you feeling positively plump and rejuvenated. Especially matched to mature skin.
Brimming with active natural ingredients:
Visibly reduce redness containing Niacinimide (B3)

Contains Panthenol provitamin B5

Sodium Hyaluronate – A moisture binding humectant increasing the moisture retained in the skin necessary for skin moisture and a more vibrant complexion

Canadian Willowherb – calms the skin, soothing, visibly reduces redness

Cellynkage® marine ingredient –As we age, the skin cells of the epidermis grow thinner. Exopolysaccharide (EPS), is a marine ingredient to help replenish skin, particularly suited to mature skin/menopause skin

Sea Kelp Bioferment Lactobacillus – Containing antioxidants, visibly reduces redness, comforting and moisturising, suitable for easily irritated skin and dry skin conditions 

Marine Collagen – works to maximise skin hydration for skin firmness and reinforce skin barrier
Antarcticine® marine ingredient – retain hydrating volume by assisting the skin to hold onto and lock in moisture, making it a good choice to apply to the areas of the skin where you feel you need it most
(Cellynkage® Marine ingredient and Antarcticine® marine ingredient are trademarks of Lipotec S.A or its affiliates.)
Cellynkage® marine ingredient has been honoured with Gold at ITEHPEC Innovation Awards 2016 presented at in-cosmetics Latin America".
Our Italian method, passed from generation to generation, and refined over the years, leaves no place for fillers or thickeners. Only skin optimising ingredients chosen for quality and efficacy. Our ethos is epitomised in every formula and made with love.
Canadian Willowherb
Calms the skin, soothing, reduces erythema (redness), anti-inflammatory.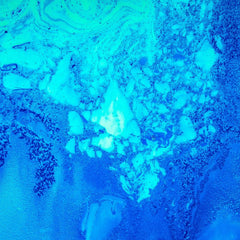 Cellynkage™ Marine Ingredient
A marine ingredient to help rejuvenate mature skin by enhancing the direct communication among keratinocytes.
Pseudoalteromonas Ferment Extract
Enhanced wound healing, increased collagen and elastin, resulting in a restructured skin and a reduction in wrinkles.
Apply after cleansing or under moisturiser.

Use with Forever Young Wrinkle Smoothing Serum to boost results.
LACTOBACILLUS/NEREOCYSTIS LUETKEANA FERMENT FILTRATE (LACTOBACILLUS FERMENTED SEA KELP) NIACINIMIDE (B3), ALOE BARBADENSIS LEAF JUICE (ALOE VERA), ROSA DAMASCENA (ROSE) FLOWER DISTILLATE, SODIUM HYALURONATE, VEGETABLE GLYCERINE, PSEUDOALTEROMONAS ANTARCTICA FERMENT EXTRACT, SODIUM HYDROXIDE, SALICYLIC ACID, PROPANEDIOL, SACCHARIDE ISOMERATE, HYDROLYSED MARINE COLLAGEN, LEONTOPODIUM ALPINUM (EDELWEISS) EXTRACT, TERMINALIA FERDINANDIANA (KAKADU PLUM), CAMELLIA SINENSIS (GREEN TEA) EXTRACT, D-ALPHA-TOCOPHEROL (VITAMIN E), D-PANTHENOL (VITAMIN B5), ROSA DAMASCENA BULGARIA (ROSE OTTO) ESSENTIAL OIL, CITRUS NOBILIS MANDARIN PEEL OIL EXPRESSED, VANILLIN, PHENOXYETHANOL, ETHYLHEXYLGLYCERIN.