Hydrating & Toning Makeup Setting Spray with Niacinamide
Hyaluronic Acid, Honeyquat and Aloe Vera keep skin hydrated.
Niacinamide and Honeyquat help restore, strengthen and brighten skin tone.
Homegrown sage, rosemary basil to stimulate and clarify the mind and skin.
Free express shipping over $99
Complete the Routine:
A dual action makeup setting spray or mist toner to invigorate, refresh and add longevity to your look. Enriched with organic herbs from our garden, use on the regular to infuse alfresco vibes to your skin. 
Brimming with nutrient rich Mineral Water and Hyaluronic Acid for a refreshing burst of hydration revitalising your skin and your senses. Aloe vera, Niacinamide and Honeyquat work to soothe, brighten and hydrate for a visibly plumper skin finish in a spray.
Hyaluronic Acid, Vegetable Glycerine and Aloe Vera act as a natural humectant to keep skin hydrated

Visibly restore, replenish and brighten with Niacinamide (vit B3) and Honeyquat

Honeyquat adds supreme staying power to your look

Homegrown organic sage, rosemary, and basil add sensory feels to an uplifting skin refresh ritual
Our Italian method, passed from generation to generation, and refined over the years, leaves no place for fillers or thickeners. Only skin optimising ingredients chosen for quality and efficacy. Our ethos is epitomised in every formula and made with love.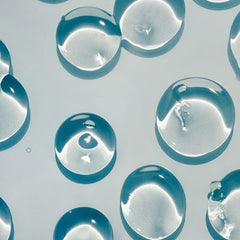 Hyaluronic Acid
Hyaluronic acid gives a refreshing instant burst of hydration and helps plump your skin.
Vitamin B3 (Niacinamide)
Added to help treat hyperpigmentation, restore cellular energy, repair damaged DNA, and reduce the immunosuppressive effects of sun-induced UV rays.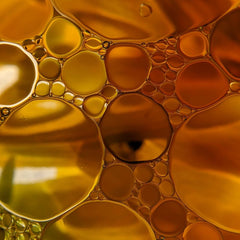 Honeyquat
Honeyquat, a natural humectant, antioxidant and anti-inflamatory, helps improve skin texture and giving a surface smoothness plasticity effect.
As a Toner
Use a few sprays on a cotton pad and wiped the skin prior to applying moisturiser.
Before Makeup
Spray mist over face before applying makeup to give a clean exfoliated (almost plastic like feel) to the skin.
To set Makeup
Spray mist to set makeup and help it stay in place longer, looking fresh hour after hour.
Anytime Use
Spray anytime for a an uplifting mood pick-me-up.
Mineral Water (Aqua), Vegetable Glycerine, Aloe Barbadensis Leaf Juice (Aloe Vera), Sodium Hyaluronate (Hyaluronic Acid), Niacinamide (Vitamin B3), Hydroxypropyltrimonium Honey (Honeyquat), Blend of Hand Picked Organic Herbs and Spices, Leuconostoc/Radish Root Ferment Filtrate.