Back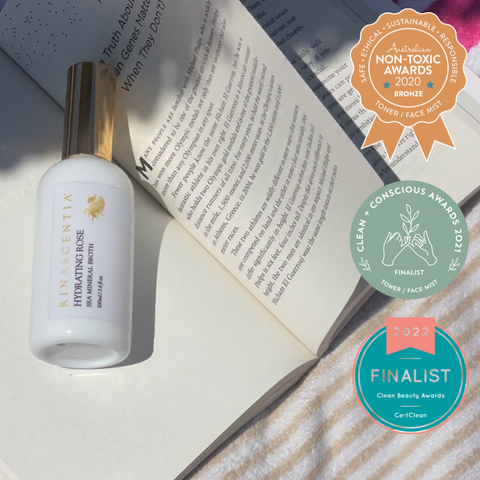 Hydrating Rose Sea Mineral Facial Mist
Delightfully refreshing rose and glycoprotein's from the deep Antarctic waters provides a botanical burst of hydration for your face and body.
Winner Bronze Australian Non Toxic Awards 2020. Winner Finalist Clean and Conscious awards 2021.
Protection for the outermost layer of the skin (epidermis) from environmental damage.
Increase skin hydration and collagen production, prevent dryness and reduce depth of wrinkles.
Free express shipping over $99
Complete the Routine:
Like fresh ocean spray on skin, this rare and refreshing tonic adds dewy hydration with visible skin toning benefits, in one mist. 
Crisp Bulgarian Roses and Glycoproteins from the deep Antarctic waters mingle and meet in a botanical burst of intense hydration. These superior replenishing ingredients create a cocoon for the skin, hydrating the skin barrier and locking in moisture.
From the desert to the desk, dive into refreshing hydration. Keep on hand to douse your skin in this elusive formula where ocean breeze meets fragrant florals. Spray liberally all over, face, and body for renewed vibes.
Winner Finalist Clean Beauty Awards 2022

 Winner Finalist Clean and Conscious awards 2021

Winner Bronze Australian Non-Toxic Awards 2020

Hydrate and replenish the outermost layer of the skin (epidermis) preventing dryness for visibly smoother looking skin

Hydrate skin in extreme hot or cold temperatures adding a dewy, plump, fresh skin finish
Our Italian method, passed from generation to generation, and refined over the years, leaves no place for fillers or thickeners. Only skin optimising ingredients chosen for quality and efficacy. Our ethos is epitomised in every formula and made with love.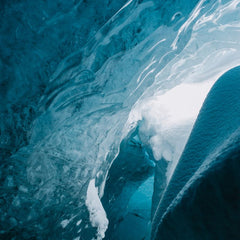 Antarcticine® Marine Ingredient
Glycoproteins that help to withstand and protect your skin in extreme hot and cold temperatures.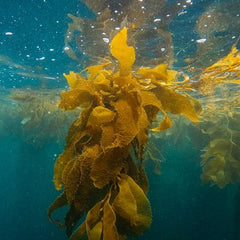 Sea Kelp Bioferment
Super moisturising extract, rich in antioxidants to help remove toxins and reduce the appearance and swelling of breakouts.
Hyaluronic Acid and Aloe Vera
Deeply hydrate and prevent skin from drying, even in the harshest of climates.
As a Toner
Spray onto a cotton pad and wipe over face.
As a Hydrating Light Moisturising Spray
We recommend spraying a few sprays on your hand and pat onto your face and then rub into your hands with the excess to help smooth and rejuvenate your hands as well.
Everyday Mist
Spray mist your face anytime of the day to refresh and hydrate your skin. Note: Mist spray may not be fine due to the viscosity of the active ingredients. We like it this way so you can obtain the best benefits from this product rather than thinning it with water.
ROSA DAMASCENA (ROSE) FLOWER DISTILLATE ORGANIC*, LACTOBACILLUS/ NEREOCYSTIS LUETKEANA FERMENT FILTRATE, (FERMENTED SEA KELP) ORGANIC*, SODIUM HYALURONATE (HYALURONIC ACID), VEGETABLE GLYCERINE, ROSA CANINA FLOWER (ROSE) EXTRACT, PSEUDOALTEROMONAS ANTARCTICA FERMENT EXTRACT FILTRATE ANTARCTICINE (MARINE GLYCOPROTEINS), ROSA DAMASCENA BULGARIA (ROSE OTTO) ESSENTIAL OIL ORGANIC*, PHENOXYETHANOL, ETHYLHEXYLGLYCERIN