Back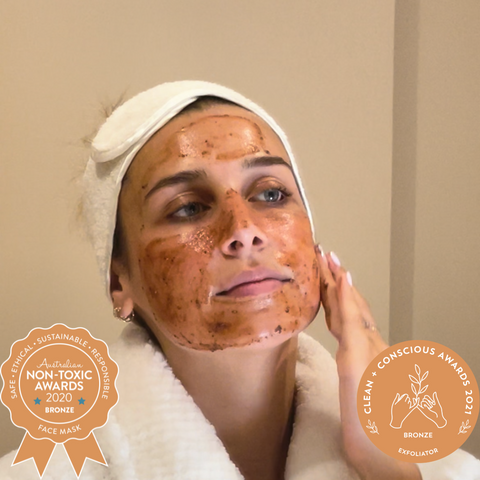 Terra Illuminating Face Mud + Vitamin C
A deliciously gentle Illuminating cleanser that leaves your skin smooth, fresh and toned. Packed with antioxidants, vitamin C and Hydrolysed Marine Collagen to brighten and give that healthy glow. This powerful powder blend with continual use helps your skin cells keep renewing and repairing stronger and helps increase smoothness and firmness.
Soothe irritated skin with calming and antibacterial properties.
Illuminating formula for a smooth & natural glow.
Renew & repair for improved skin tone and firmness.
Free express shipping over $99
Complete the Routine:
Red Iron Oxide Clay, Marine Collagen and Manuka Honey — illuminate and refine.
A deliciously gentle dual action Illuminating cleanser + exfoliator to resurface skin for a smoother, refined finish. Sink into our bespoke rose scented formula containing Red Iron Oxide Clay, to brighten and bring back your glow. 
Like digging your toes into the sand, feel the added benefits of a consistent and accumulative routine. Gentle, non-drying, packed full of natural hydrators and humectants, emulsify with water to activate this face mud on the daily. Revealing a visibly smoother skin surface and to promote a supple skin feel. Prepare to fall deeply in love with your renewed skin vibes.
Antibacterial Manuka Honey and Clove expertly soothes, cleanses and hydrates blemish prone skin, easily irritated skins, and those with dry skin conditions

Containing Vit E found in whole ground almonds to gently exfoliate skin surface to rid dead skin cells, aiding cell turnover and revealing visibly smoother skin 

Gentle for fragile skins— no scratchy particles

Colloidal oatmeal cleanses, soothes and calms acne prone and easily irritated skins

Stimulate circulation, by promoting blood flow with manual exfoliation bringing vitality and tone
Our Italian method, passed from generation to generation, and refined over the years, leaves no place for fillers or thickeners. Only skin optimising ingredients chosen for quality and efficacy. Our ethos is epitomised in every formula and made with love.
Vitamin C
Vitamin C and Hydrolysed Marine Collagen to brighten and give that healthy glow.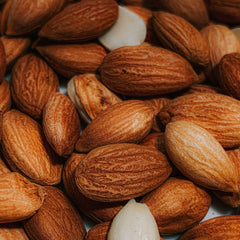 Whole Ground Almonds
Whole ground almonds are added to help remove dry, dead skin and reduce inflammation.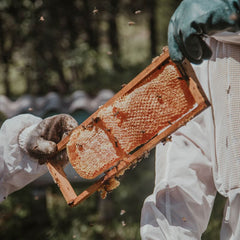 Manuka Honey
Antibacterial/anti-viral/anti-fungal and anti-inflammatory to help aid wound healing, soothing irritated skin conditions such as eczema and psoriasis.
As a daily cleanser or mask
Apply a teaspoon size to palm of hand. Add a few drops of water or Plane Jane Hydrating Serum to form a thick paste. Apply light pressure in a circular motion all over dry face and neck. Rinse with tepid water and a face washer. For a mask leave for 10 – 15 minutes. Mild enough to use every day. Massage any leftover product on your hands massage, leave on for a few minutes and rinse off. Feel how smooth and hydrated your skin now feels.
ACTIVE RED FRENCH (IRON OXIDE) CLAY, DEHYDRATED COCONUT MILK POWDER, MANUKA HONEY POWDER, HYDROLYSED MARINE COLLLAGEN, SILICA, (SWEET ALMOND) SEED MEAL, (OAT) KERNEL MEAL, L-ASCORBIC ACID (VIT C), SODIUM HYALURONATE, (ROSE) PETAL POWDER, BICARBONATE OF SODA, CLOVE POWDER. VANILLIN.